The Lemon Houses Team
Hi, my name is Tommy Young. I used to be a pro bass fisherman until my son needed me to pay for flight school. So I hung up my rod and reel, and for the past 15 years I've specialized in helping homeowners walk away from unwanted houses with no hassles and with cash in their pockets.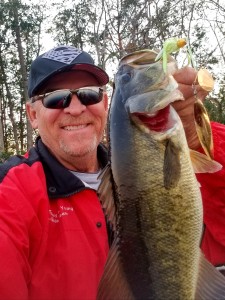 Since that initial career change in 1999, my team and I at Lemon Houses have done hundreds of deals, relieving homeowners of the burdens of homeownership and putting cash in their pockets
I turned to helping homeowners full time and committed to simplifying the house-selling process by buying peoples' houses myself!
I am an active supporter of IAM4kids – a not-for-profit organization that mentors children. Learn more about them and support them by clicking here
The Lemon Houses team wants to relieve you of your property headaches and put cash in your pocket! Contact Lemon Houses today to get cash for your house
It's never been easier to sell your house. Forget the hassles of owning the property, skip the hassles of listing the property—I want to buy your property from you for cash, our best offer guaranteed.
It's THAT simple!
Sincerely,



Tommy Young
Manager
PS Here's my promise to you: You won't find an easier way to sell your home, and I will deliver our very best cash offer to you. Email Tommy directly at [email protected] or call us at 407-227-1014 right away
I work with a carefully selected team of people—from contractors to lenders to title companies and more.
Onsite Team
Brittny Cook,
Asset Manager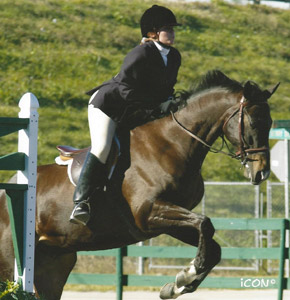 Brittny, an Orlando native, grew up raising and showing thoroughbred horses. Many of her family members practiced real estate, so it was only natural that she follow in their footsteps. Before working with me at Lemon Houses, Brittny worked at a real estate brokerage, managing the office and handling all their REO files. At Lemon Houses, Brittny sees her role as an opportunity to help property owners in their time of need—by assisting me in providing my best cash offer or providing other ideas and solutions in a rare situation when the property cannot be purchased. When I implement my EasyCashSale™ System, Brittny is hard at work in the background, sweating the details and making sure that the property sale is as simple as possible for the property owner.
Lemon Houses wants to relieve you of your property headaches and put cash in your pocket!
Here's How Lemon Houses Can Buy Your House for Cash
If you're a homeowner who owns a property that you want to sell, we want to know more about it.
If you don't want or need the property , Lemon Houses will pay you cash for it so you don't have to deal with it anymore.
If you want to avoid all the contingent offers and high commissions of the traditional real estate sales process, let Lemon Houses apply their EasyCashSale™ System to make it really simple and put cash in your pocket (usually faster than with a regular real estate sale).
If you have a property that you cannot care for anymore, whether it's in good condition or bad , whether it has tenants or not, whether it's the best house on the block or the worst—and even if it has mold, insects, or rodents—we want to give you our best cash offer for your property.
If you owe more money on your property than it's worth, or if you have unpaid property taxes and the house is headed for a Sheriff sale, Lemon Houses wants to end your headaches right now.
Even if you live out of town or out of state, Lemon Houses will gladly give you our best cash offer and put cash in your pocket so you don't have to put up with the hassles of a faraway property.
Get rid of your homeowner headaches, hassles, frustrations, and stresses. I'm ready to use my EasyCashSale™ System to buy your house fast!
Ready to get started? Simply fill out the form or contact my team at 407- 227- 1014 right now!