We Buy Houses from Sanford Homeowners for Cash
Do you own a property that you don't want or need anymore? Do you want to maximize your income from that property without any hassle?
If so, contact Lemon Houses today. Lemon Houses offers property owners the hassle-free EasyCashSale™ System to do just that. Our step-by-step method helps homeowners sell their unwanted homes for cash—fast.
Whether your home is in move-in condition, facing foreclosure, or in need of costly repairs, we will make you a cash offer. Our system allows you to sell your home faster and without the expensive commissions you'd pay to a realtor to sell your house through normal channels.
If you want to sell your home fast for cash, contact us today!
Homeowner Testimonial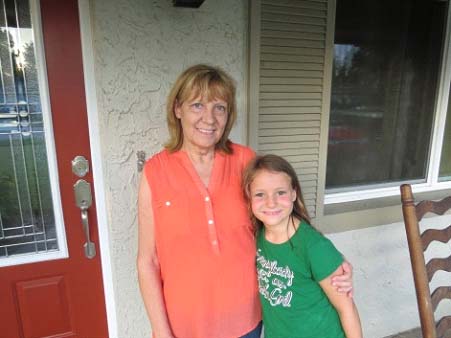 "I would recommend Lemon Houses to anyone that asked me about needing to sell their house. When it came to handling my phone calls and all the paperwork they worked very efficiently. It was a pleasure doing business with you."
– J.McGraw, Orlando FL
Sell Your Foreclosed Home In Sanford
Is your home less than the mortgage amount? Are you facing foreclosure? Do you want to short sale your home in Sanford, FL? Call Lemon Houses!
Our Team of real estate professionals will pay cash for your foreclosed home in Sanford, FL, allowing you to escape the frustration of seeing homeownership slip away. Don't let your investment go to waste, call Lemon Houses today for a fast and easy cash transaction for home your foreclosed home today.
Learn more about how to sell your foreclosed home in Sanford, FL»
We Buy Unwanted Homes for Cash
Have an unwanted property out-of-town or out-of-state that you no longer want? Tired of being a landlord or a do-it-yourself property manager? Sell your unwanted home to Lemon Houses!
Whether your unwanted house is in pristine move-in condition or it is filled with the previous tenants' belongings and in need of repair we will pay cash for your house—eliminating the stress and expense it would take to sell your house the traditional way.
Learn more about how you can sell your unwanted house to Lemon Houses.
Sell Inherited Sanford Properties
Have you recently inherited a property that you do not need or want? Does that property have repairs or other expenses that you simply cannot afford? If this sounds like your situation, Lemon Houses can help.
Inherited houses, while a nice gesture from a loved one, can sometimes be a hassle and an expense that many do not want—especially if repair work is involved. Inherited homes in disrepair can be difficult to sell, leaving the new owners saddled with expensive repairs and property taxes.
Lemon Houses' EastCashSale™ System makes it easy for you to sell your unwanted inherited property in Sanford, FL—putting cash in your pocket fast and for the very best offer you can get.
Learn more about how you can sell your inherited property.
Unpaid Back Taxes? Lemon Houses Is Here for You!
Do you owe unpaid back taxes on your home in Sanford, FL? Think you can't sell your house? Think again. Lemon Houses will buy your home even if your house has unpaid property taxes and is headed to auction on the courthouse steps.
When unpaid property taxes accrue, the government wants their money and will seize your home to get it. Don't let this embarrassing, stressful, and costly even leave you with nothing. Sell your home to Lemon Houses for cash today and wash your hands of your property tax problems.
Learn more about selling your home with unpaid back taxes »
Sell Your Ugly Sanford Home
Does your home need costly repairs that you cannot afford or simply do not want to make? Is your property structurally deficient or have an infestation problem? No problem. Lemon Houses will buy your house fast—and for cash! No matter what ills your house may have or how ugly it may be, we can help you escape costly repairs and get cash for your home quick.
Learn more about selling your ugly home »
Sell Your House Fast for Cash – Get Paid In 7 Days!
Simply contact us to learn how we can pay cash for your house. Contact us and you'll also receive our best cash offer, guaranteed. And the sooner you act, the sooner you can walk away from your house with cash.
It's never been easier to sell your house. Forget the hassles of owning the property, skip the hassles of listing the property—I want to buy your property from you for cash, best offer guaranteed.